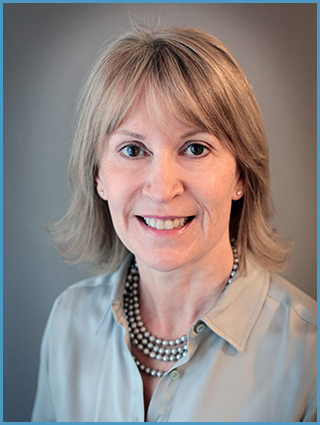 Co-Founder & Director
BSc (Hons), MBBS, DRCOG
GMC No. 2836780

Dr Jill Harling is the co-founder of Courtfield Private Practice with her husband Dr Tim Ladbrooke. Originally from London, she gained a BSc in Psychology and went on to qualify as a doctor at St George's Hospital Medical School in 1983. She gained a Distinction in Obstetrics & Gynaecology, and later the Diploma of the Royal College of Obstetrics & Gynaecology.
After completing her GP training in London, she was involved in setting up health screening at a leading private London hospital.
She has a special interest in women's health, in particular the assessment and treatment of the menopause, and she is an active member of the British Menopause Society. Her other special fields include health screening, alternative medicine (with particular interest in the management of digestive problems) and the treatment of psychological problems.
Dr Harling has a great interest in the education of young women, and is a governor of Queen's Gate School. She is also on the selection panel for undergraduate and post graduate medical entry to St George's, University of London. More recently, she has been appointed to the council of the Chelsea Clinical Society.
She has three grown-up children herself, Sophie, Jamie and Lydia, two of whom are following her and Tim into medicine. Her other passions include art history, collecting antiques and her two long haired dachshunds!
"Thank you for another year of such wonderful care and for always fitting us in, even when you're busy. You're such a great doctor but somehow you always make us feel like we're popping in to see a friend! How wonderful is that?!"