We take your privacy very seriously and handle your personal data in line with the General Data Protection Regulation (GDPR). Click here to view our 
Privacy Policy
. This website uses cookies to ensure you get the best experience on our website. Click here to view our
Cookie Policy
.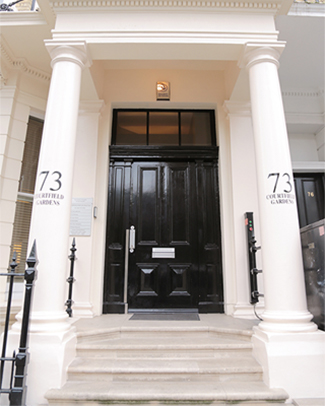 Opening Times
Mondays: 8:30am – 6:00pm
Tuesdays: 8:30am – 6:30pm
Wednesdays: 8:30am – 6:00pm
Thursdays: 8:30am – 6:00pm
Fridays: 8:30am – 6:00pm
Saturdays: 9:00am – 1:00pm
OUT OF HOURS
Out of hours emergencies will be dealt with wherever possible by one of the practice doctors or alternatively by one of our colleagues from Concierge Doctor. They will inform us of any overnight contact the following morning.
Outside of normal surgery hours (evenings and weekends), please call +44 (0) 207 486 0701 or 0844 247 247 9.
FEEDBACK
We welcome all feedback and comments – both good and bad. Please email them to enquiries@courtfieldpp.co.uk.
PRACTICE COMPLAINTS PROCEDURE
We hope that you will always be satisfied with the quality of service provided at Courtfield. If however, you are you are unhappy with the service you have received please let us know. We aim to learn from your feedback and make changes to improve our service further.
Complaints process
Stage 1: Informal stage: Speak to a member of staff
If you are unhappy with the service you have received, please raise your concern with a member of the reception team. We aim to work with you to resolve your complaint at the time of your first contact.
Stage 2: Report to the Practice Manager
If we are unable to resolve your concern, at Stage 1, then please contact our Practice Manager Reshma Rughooputh either by email at reshma@courtfieldpp.co.uk or directly in writing.
We will acknowledge your concern within one working day and contact you to discuss this further, including the time frame within which you should expect to receive a written response.
This will be as soon as possible but certainly within 28 working days of receipt of your concern. If the matter is more complex, it may occasionally take longer.
Stage 3: Right to appeal
If you are still unsatisfied with our response you should appeal to the Chief Executive Officer of the Independent Doctors Federation who will consider your complaint further.
Please put your complaint in writing to:
IDF CEO
The Medical Society of London
Lettsom House
11 Chandos St
Marylebone
London
W1G 9EB
We would love to welcome you and your family to Courtfield Private Practice. For general enquiries, as well as any concerns or complaints, please contact the Practice Manager, Reshma Rughooputh.
For financial and membership scheme inquiries please contact our Accounts Manager, Estefania Fernandez.
Email: enquiries@courtfieldpp.co.uk
73 Courtfield Gardens
London SW5 0NL
Tel: 020 7373 3541
Fax: 020 7244 0018
Anon
"Dr Wood is one of the best doctors I have ever seen and I recommend her to all of my friends & family. In fact my dad comes from the US to see her. She is fantastic."
Micaela, London
"I cannot thank you enough for the speedy email. It was very kind of you to let me know as soon as you had the results.  Your empathy and professionalism are unmatched."
Anonymous
"We are always delighted to see Dr Wood. She always makes me & my child feel very relaxed, at ease and on a positive side of things. Dr Wood is very efficient and quickly responds to all questions/concerns that I address to her. Such a lovely doctor."
Frederik, Portugal
Thank you very much indeed.  Super service as always.
Fiona, Kensington
"Thank you for another year of such wonderful care and for always fitting us in, even when you're busy. You're such a great doctor but somehow you always make us feel like we're popping in to see a friend! How wonderful is that?!"
Anon
"Laura is excellent - best doctor I have found for children & for Mums. She is always very welcoming & also informed so that I feel at ease & can chat to her. She is very good with my son also. I have recommended her to other Mums."
Jo, Knightsbridge
"I am very lucky to have a doctor so kind, patient and understanding… You make us feel we can ask you anything, and you will always give us the best, most practical help with your network of contacts"
Robert & Lucy, Chelsea
"Amazing Doctor, has followed my son since he was 2 weeks old. Always put me and my son at ease. Careful and detailed explanation of what he is doing, empathetic and wonderful attitude, approachable- I have complete trust in him"
Caroline, Earl's Court
"Thanks for all your kindness and support through one of my toughest years"
Simon, Fulham
"Ability to make Saturday appointments and appointments early in the morning and late in the evening is very helpful"
Anon
"Very helpful & encouraging - gd explanation of condition & lots of options given for treatment."
Riza, Knightsbridge
"We are extremely happy with Dr Ladbrooke and everyone at Courtfield Private Practice. Everyone is friendly, happy and caring while providing wonderful medical services. Thank you!"
Anon
"A truly exceptional doctor in every way - professional, thorough, kind, patient, knowledgeable, wonderful"
Annabelle, Sussex
"Lovely Practice with delightful staff"
Anon
"Excellent doctor & I always recommend her to women/mums of my age."
Marcel, South Kensington
"Thank you so much for all your help over the last very hard month. We are so grateful. You are the best!"
Anonymous
"Thank you to Dr. Wood and your staff. It was a great relief, especially as a traveler, to receive such professional attention while far from home"
Melinda, South Kensington
"Thank you, everyone at Courtfield Private Practice, for looking after our family for so many years. It will be hard to beat this level of service and professionalism when we are looking for our next primary care. Wishing you all the best and thank you again!"
Anonymous
"She is excellent in her treatment to bot children + parents. Provides understanding + reassurance."