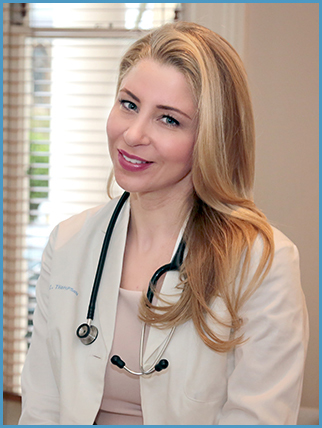 Associate
MBBS BSc nMRCGP DCH DRCOG LMCC
GMC 6154323

Dr Clare Thompson joined the Courtfield Private Practice in 2014. Originally from London, she qualified from Imperial College School of Medicine in 2005 and went on to complete her General Practice Training in 2011. She is also board certified in Canada and holds the LMCC qualification. During her postgraduate training, she gained the Diploma of Child Health, the Diploma of the Royal College of Obstetricians & Gynaecologists and Membership of the Royal College of General Practitioners.
She has previously worked for Night Doctor to provide out of hours cover for this surgery, other local private practices and the Portland Hospital.
As well as women's health, her other special area of interest is paediatrics. She is currently working on a research project at Great Ormond Street Hospital with Professor Klein looking into febrile illnesses in children and is about to undertake a part time Masters degree in paediatric medicine at Oxford University. She took her paediatric expertise to West Africa this year, working for a children's charity to provide care for malnourished babies. She has written regular features for MyBaba, Mother & Baby Magazine, Smallish Magazine, The Huffington Post and the U.S. based publication The Tot.
Outside of work, Clare plays and performs piano to professional level, and is a patron for the London Symphony Orchestra. She is also a patron of the Serpentine gallery, and is involved in their Future Contemporaries division. Clare is a keen athlete, and recently won a gold medal for Great Britain in a 250km footrace across the Gobi Desert. She was featured in the January 2016 issue of British Vogue, talking about extreme sports and fitness. Clare lives locally in Chelsea.
"Dr Thompson combines three qualities: she is caring, professional and resourceful. She loves her profession, you can feel her firm determination to solve your medical condition. Her approach and technical knowledge is impressive. Lastly, she has an extended network of specialists of outstanding quality. She is the point of reference for medical matters for the whole family"